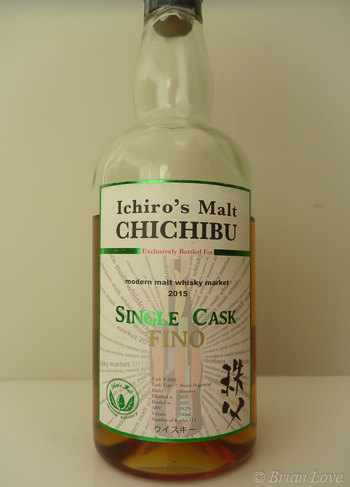 Nose: Granny Smith apples, dried pears, maple syrup, malt, dried mixed peel, some wet moss and a small acetone note. Water brings out a zinfandel note plus toffee and white flowers.
Palate: Quite malty, crunchy fresh apples, salt, maple syrup on toasted crumpets and nutmeg. With water we have the zinfandel, chili heat and some nuttiness. Has a nice clean quality to the spirit.
Finish: Grapefruit, fermented pears, nutmeg, pepper, a little dry oak and leather.
Last Word: Has some youthful elements but this is quality distillation and cask selection.
Rating: 87/100