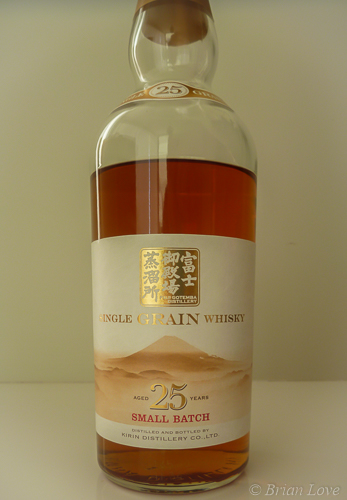 Nose: Creme caramel, stewed apple with cinnamon, dried bananas, nutmeg, smooth creamy oak, spearmint, icing sugar and a coastal element like shellfish. With water there is a bourbony kick of orange, licorice and rye spice.
Palate: Baking spices along with a hit of pepper and sea salt. Brown sugar, stewed apples and the dried bananas. Water brings back the creme caramel plus blood oranges, licorice and salted cashews.
Finish: This is the let down as it is short and fairly thin. There's some icing sugar, nutmeg, brown sugar and licorice.
Last Word: The nose is luscious, the palate complex for a grain whisky with decent balance, but the finish diminishes this as an overall excellent experience and knocks several points of the score.
Rating: 87/100