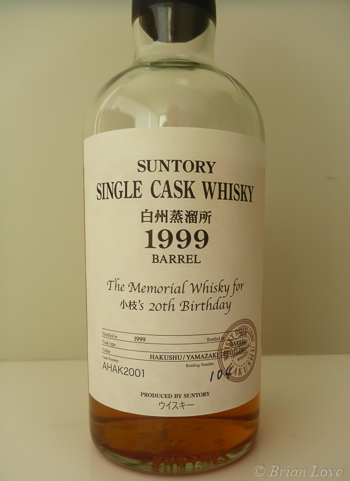 Nose: Strawberries, fresh cut timber, barley, pears, bourbon like orange. Water adds lychee and honeydew melon.
Palate: Without water overwhelmingly hot. It's smooth enough going down, it just lights up the palate. Needs a good 'splash' of water and even then there is still some decent chili heat. With water the whisky opens up some with poached pears, nutmeg, Brazil nuts, lemon, lychee's, raisins and strawberry compote.
Finish: The heat continues on the palate but again, water assists greatly. Lychees, raisins, cantaloupe and almonds.
Last Word: They really could have bottled this at 46% and it would have been more rounded from the start. Once you cut through the heat with a lot of water there are some nice flavors to be had.
Rating: 84/100