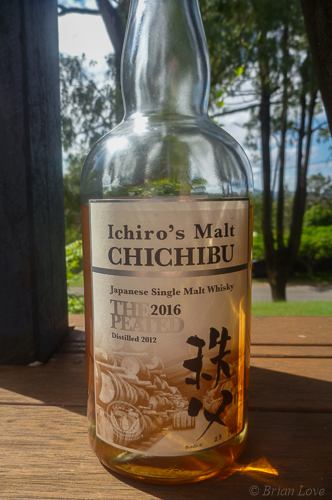 Nose: Antiseptic, diesel, smoked ham hocks, fresh potato skins, stewed apples, currants, soy sauce, soot, apricots. An approachable nose.
Palate: Big hot alcohol hit for 'only' 54.5%abv. Paprika and chili's. Soot, sump oil, toffee, nougat, lemon meringue pie. Water adds. salt, orange sherbet, Brazil nuts, bitter dark chocolate.
Finish: Iodine, soot, antiseptic, nougat and menthol.
Last Word:The palate is a bit unbalanced with the amount of alcoholic heat. Water does quell the fire but you need a fair splash. The nose is really nice and the finish has decent length. Overall it's still a solid young peated whisky but not as good as the 2015 version.
87/100