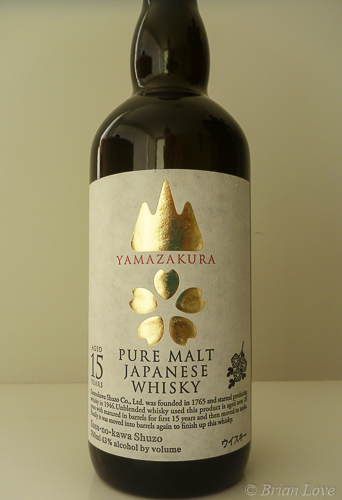 Nose: Cantaloupe, honeydew melon, almonds, macadamia's, hint of white pepper and a slight dusty note.
Palate: Without water I'd say fairly one dimensional on peanuts, peanut butter, black pepper and freshly sawn timber. Water brings back the cantaloupe and macadamia's and adds some strawberry compote and cocoa powder.
Finish: Cantaloupe, peanut butter and some mouth drying wood tannins.
Last Word: While I would not call this a bad or cheap tasting spirit, it just doesn't get me excited. I also have an unopened bottle of the Yamakazura Cask Strength Sherry Wood Finish so will be reviewing that some time down the track.
Rating: 80/100