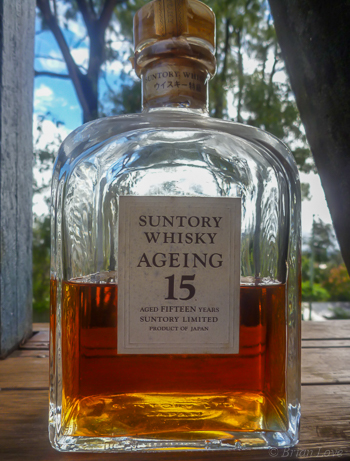 Nose: Rich and Fruity. White peaches, apricots, cherries, toffee, ginger snaps, white pepper, cinnamon, tobacco pouch, bourbony orange and rye.
Palate: Follows the nose closely and adds some salted peanuts and subtle oiliness. Nice balance of fruit and spice.
Finish: Peppery spice, the bourbon orange and rye, sweet tobacco and leather. The oiliness assists in allowing to flavors to cling to the palate for good length.
Last Word: A smooth whisky blended to to be a neat sipper not a mixer though no doubt a mixologist could use this in a fancy cocktail. I'd call it satisfying from nose to finish.
Rating: 86/100