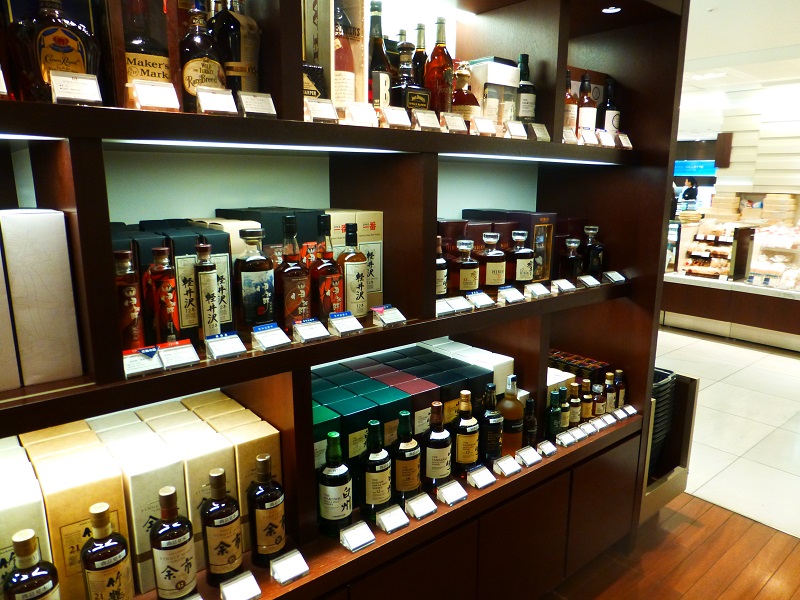 A quick run around today to check out some retail/department stores in Shinjuku and see what Japanese whisky they currently stock. There was Takashimaya, Isetan and a small liquor store that a fellow whisky enthusiast had put me onto. In order of merit Isetan had the best stock in my opinion, followed by the small liquor store then Takashimaya. Takashimaya being noticeably down in quality offerings since my last visit in November 2011. Full reports with to follow. Photo is from Isetan.
The good thing about Isetan was the chance to try a number of their Japanese whisky offerings. I tasted the following:
Ichiro's Malt Hanyu 2000-2012 Mizunara Heads for Isetan 59.2%
Yamazaki Single Sherry Cask for Isetan 1998-2011 #CU 70067 61%
Karuizawa Brilliant Sherry 2000-2012 61%
Karuizawa Brilliant Sherry 2000-2013 60.2%
I enjoyed the Hanyu the most.
A big shout out to my new friends and fellow whisky enthusiasts from Hong Kong. Great having a chat to you at Isetan and see you again sometime over the Whisky Live Tokyo 2013 weekend.