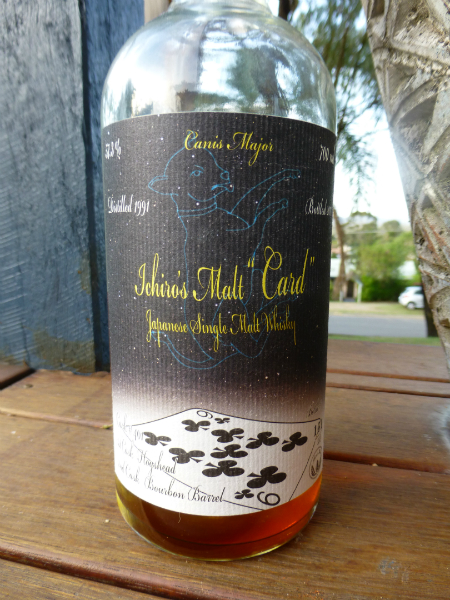 Nose: Stone fruits, praline, drying newly tanned leather, caramel, oak, soy sauce, ash, brine.
Palate: Brown sugar, nutmeg, toffee, pepper, brazil nuts, horse radish, mouth coating. A touch of water adds rhubarb, strawberry compote, ginger, almonds and the whole grows more palate smacking.
Finish: Rhubarb, strawberry jam, pepper, tobacco, leather and ash.
Last Word: A sweet/dry combo.
Rating: 90/100