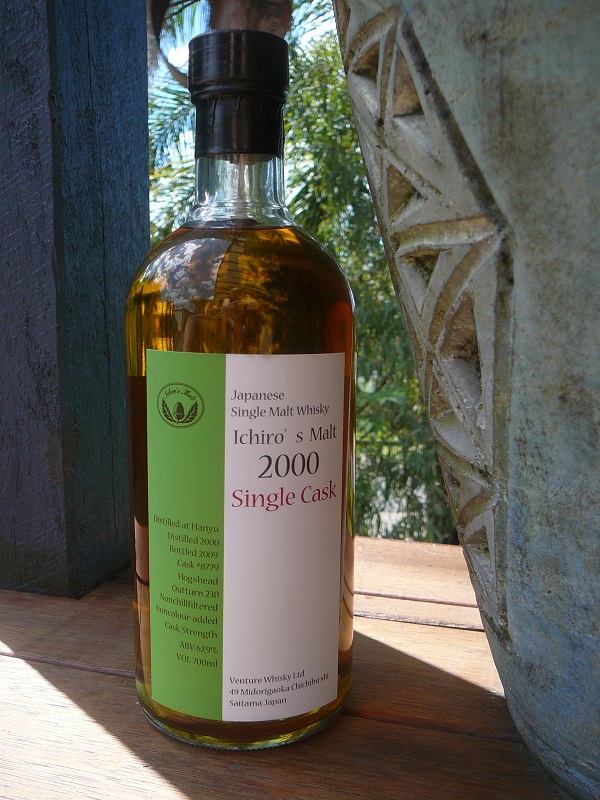 Nose: Stewed pears, Stewed apples, bee's wax, a bag of white peaches, licorice, raspberry conserve, light peat, coal, earthy.
Palate: Big peppery heat and ginger. Licorice powder, white peaches, burnt apple sauce, roasted chestnuts, medium peat. A touch of water adds, toffee, cocoa, rhubarb and balance to the hotter elements.
Finish: Coal fire, pepper, ginger, burnt apple sauce, peat, licorice, salt. Water adds rhubarb, cocoa and smoked fish. Long.
Last Word: Some like it hot. I do! Another fine young Hanyu. Nose works best without water, the palate and finish with.
Rating: 89/100
For an alternate review check out Whiskies R Us