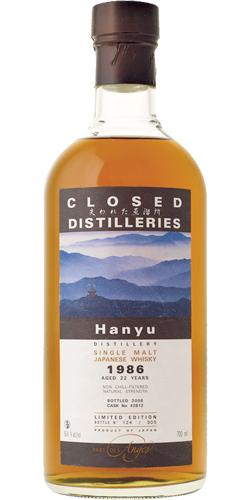 Nose: Bourbon barrel oak, aromatic woods(typical of Hanyu), caramel, peach candies, peach fuzz, sawdust and a little shoe polish.
Palate: Chocolate covered peach candies. A fair bit of oak, shoe polish, leather, tobacco, licorice and a bitter element. Water quells the bitterness somewhat and adds menthol, pine and nutmeg.
Finish: A little dry and bitter. Hints of guava, dragon fruit, bubblegum and pine. Water adds nutmeg, pine and ash.
Last Word: Not the most subtly nuanced of Hanyu's. There is a bitter element that does not combine too well with the other flavors.
Rating: 85/100