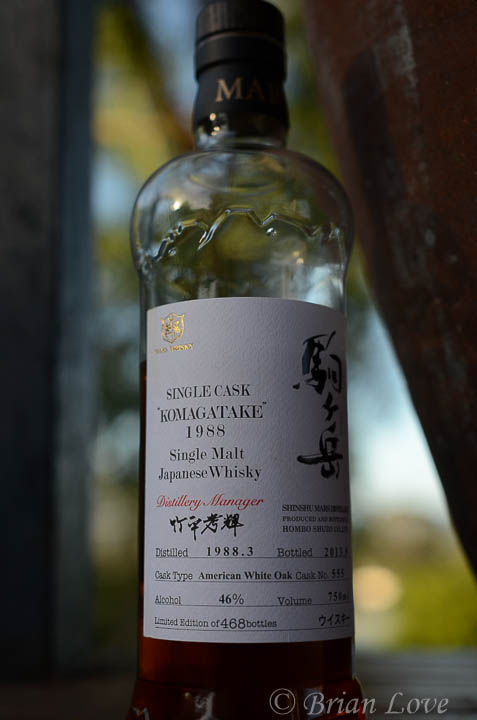 Nose: Papaya, mango, vanilla, apricot jam, oak, leather, banana, toffee. Delightful.
Palate: Plenty of punch for 46%. Vanilla slice, banana, oak, mango, apricot, rhubarb, leather, ginger bread, sweet tobacco, white pepper, cashews, salt.
Finish: Leather, tobacco, white pepper, rhubarb, ginger bread, cashews, banana.
Last Word: Mars is to American White Oak cask whisky as Yamazaki is to Sherry cask whisky. You just can't go wrong.
Rating: 91/100