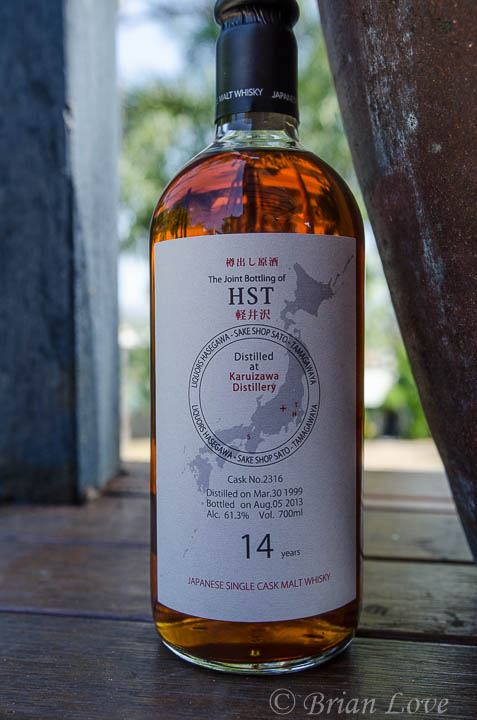 Nose: Dried fruits, marmalade, overripe apricots, oak, wood stain, maple syrup, oranges, pink grapefruit, praline, drying fresh tanned leather, tree sap. No sulphury notes, whoo hoo!
Palate: Very punchy without water with a fix of fizzy fruit sherbets, dried fruits, praline, nougat and oak. With water there's some toffee, orange jus, pepper, strawberry conserve and licorice added.
Finish: Dried fruits, oak, strawberry conserve, mild peppermint and licorice. Finally dies on hints of leather and charcoal.
Last Word: A fine Karuizawa with a lot going on. Not a sulphury note to be found which puts it in the minority of Karuizawa sherry cask matured whiskies.
Rating: 88/100
*Note: Once again another problem with the cork on a Karuizawa bottling. On the 3rd opening of this bottle, the cork snapped in two. Had to fish out half the cork with wooden skewers and a pair of tweezers. Straight into the not good enough basket.