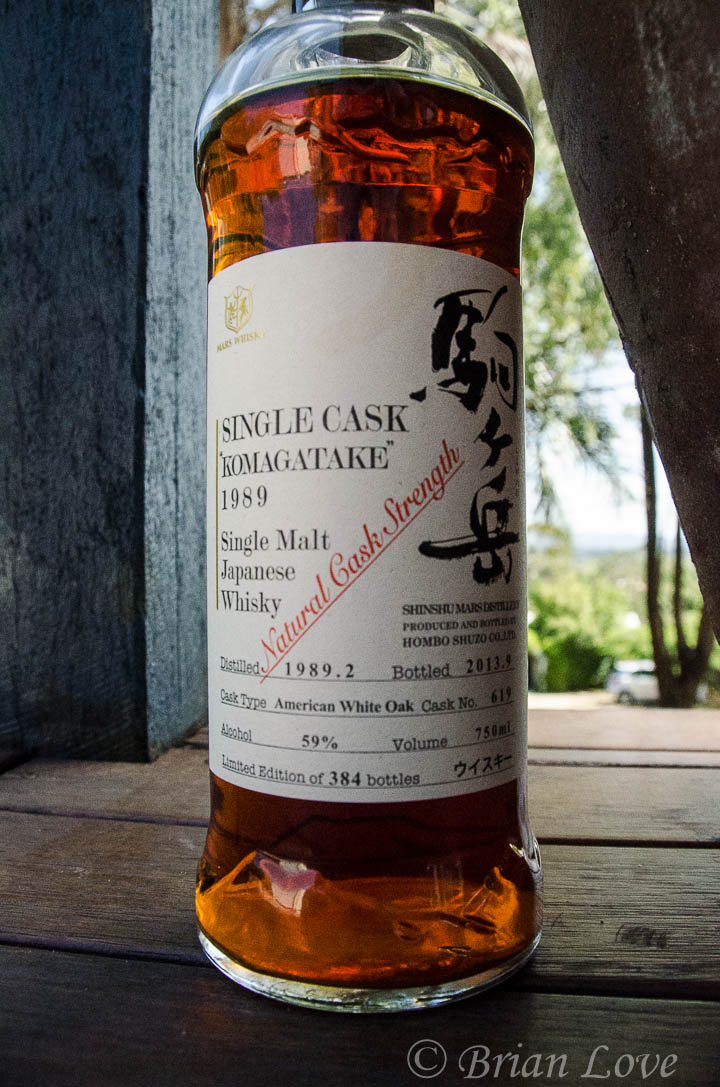 Nose: Vanilla, banana, oak, orange, toffee, wood stain. Fish sauce, grapefruit, bbq hotplate and some minerals when a fair bit of water is added.
Palate: Massive grunt without water, the banana, oak and orange still show through with some big cayenne pepper heat. A little water smooth's things a bit and brings out toffee, barbequed corn, sour dough, still plenty of spicy heat though(hot sauce). Even more water brings out vanilla custard, a metallic element though not unpleasant and even a little ash.
Finish: Depends on how much water of coarse but the following are present, grapefruit, toffee, banana, leather satchel, orange, nutmeg, mineral's, oak, ash, bbq hotplate.
Last Word: A brute that needs taming with a fair splash of water. None the less, I have never had a Mars AWO cask matured whisky that has failed me yet.
Rating: 87/100