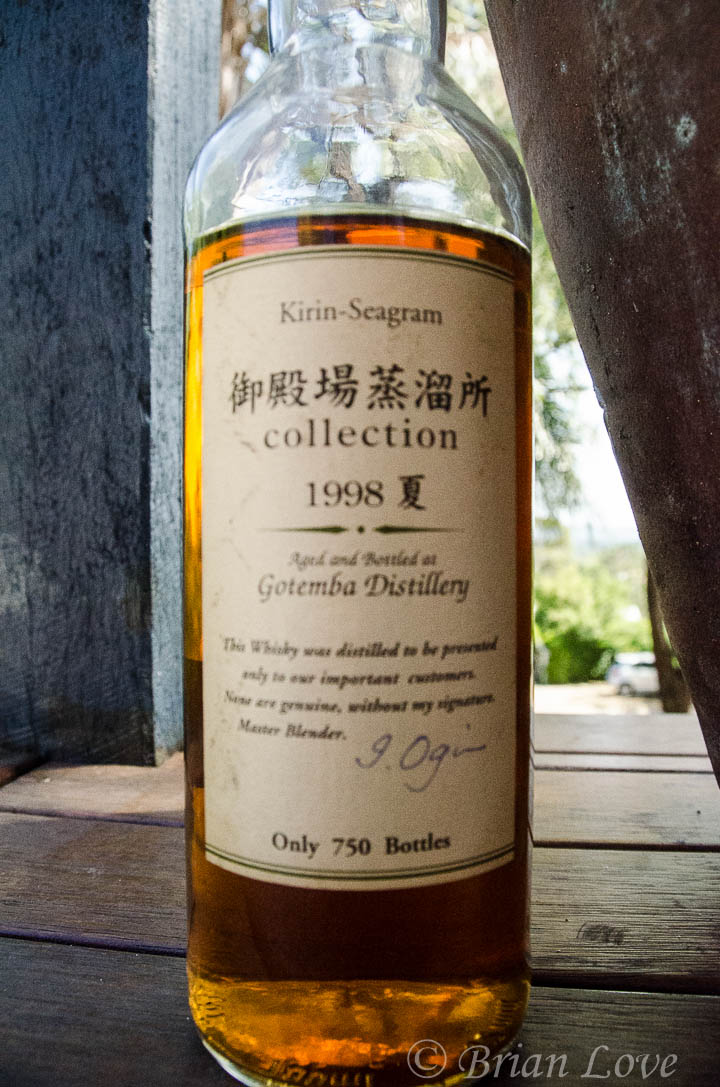 Nose: Mixed peel, marmalade, mouldy orange peel, flat cola, yeast, peanut oil, salt and pepper.
Palate: Pineapple, mixed peel, pepper, salt, savory shapes biscuits, ginger ale, peanut butter, touch of smoke.
Finish: Pineapple, pepper, savory shapes biscuits, peanut butter, the mouldy orange peel, a little ash. Fairly short.
Last Word: Would have been better without that mouldy orange peel note and flavor which I've found and never liked in other whiskies. I have a feeling that might come from some not so good sherry cask whisky in the mix. Also not sure if this is Pure Malt or a Single Malt. The Japanese script on the label might give more of a clue.
Rating: 80/100