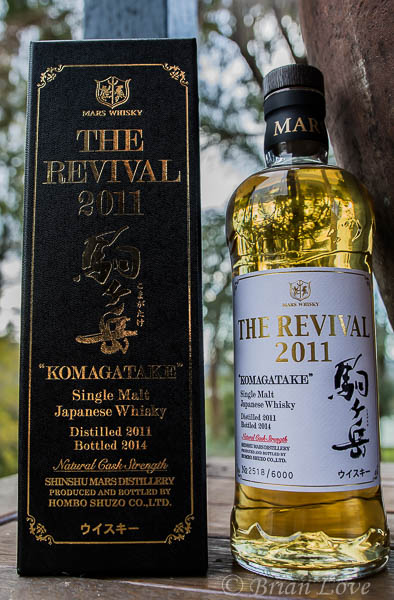 Unfortunately I've had a bad head cold for over a week so the sinuses are shot. Still, the excitement of Mars(Hombo Shuzo) first official(over 3 years old) whisky release has gotten the better of me. I just had to post up my first impressions. Even though my nose is MIA I can still pick up some of the fundamentals on the palate.
First thing that comes to mind is a peated version of Chichibu the First with an extra dollop of honey and olive oil. There's lemon curd/meringue, chocolate, Wurther's Originals, almonds, wheat bread dough, star fruit, honeycomb, pink grapefruit, salt and pepper. Quite a hot whisky at first but not in an alcoholic/acetone way, more like chili heat. The peat lingers and the oiliness coat's the palate. Overall, very accomplished for the age and every bit as good IMO as Chichibu's the First(which I enjoyed a lot). The mild peating adds an extra dimension.
Here's my tip, forget about mega dollar Karuizawa and Hanyu's, Mars and Chichibu are on the ascendance so start collecting as many of their 'standard' offerings as possible. Sure, not cheap for their young age, but not 1000 bucks plus either!!
I had high hopes for this one after tasting all of Mars New Pot Peated Whiskies from 2-3 years back. I am not disappointed in the least. Pour one and like me you'll be onto your third in no time!