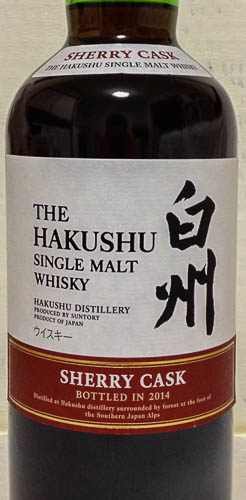 Nose: Christmas pudding, demerara rum, chocolate, coffee grinds, red apple skins, mixed peel, all spice. Pretty much as expected though it's not a potent nose.
Palate: Way more punch than the nose. A mix of sweet and savory spices. blackcurrant jols, raisins, barbeque shapes, sweet red apples, dark chocolate, peanut brittle, touch of menthol, a fair whack of drying oak and the typical Hakushu earthiness.
Finish: Raisins, peanut brittle, demerara rum, earthiness, menthol and oak.
Last Word: Solid sherry cask matured whisky I personally prefer the richness of Yamazaki's efforts for these yearly NAS sherry cask whiskies over the dry/earthiness of Hakushu's.
Rating: 87/100
*Sample courtesy of Clint at Whiskies R Us