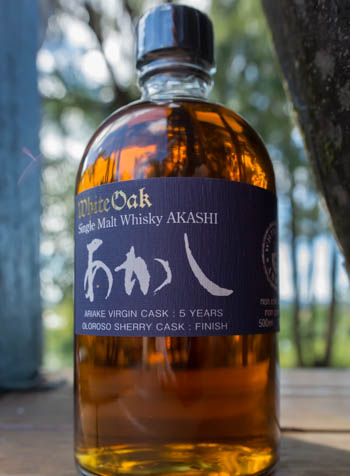 Nose: Dark cherries, cracked pepper, Christmas cake, marmalade, creamed corn, black currents, balsamic, some burnt twigs.
Palate: A richness that belies it's young age. Pretty much follows the nose but adds ginger bread, sweetened tea, nutmeg, cocoa, creamed sherry and tangy orange.
Finish: Creamed sherry, peppermint, sweetened tea, tobacco, raisins and the tangy orange.
Last Word: Nicely balanced whisky with a maturity to the package beyond it's age and the Oloroso cask finish adds richness and fullness. I've given this whisky to a few people to try and they have all enjoyed it.
Rating: 86/100
*Note: Although I have not been able to confirm 100% the origin of the Ariake Virgin Casks used for this whisky, you can read about the Ariake Cooperage here at Whiskies R Us