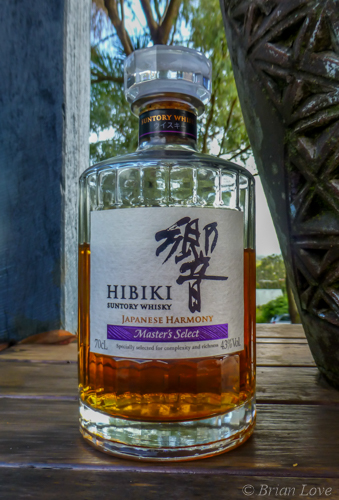 Nose: Lots of juicy tropical fruits. Oak, toffee, wood spices.
Palate: Mouth coating toffee, raisins, rhubarb, dates, a mix of savory and wood spices, oak, chocolate, and menthol. Certainly a lot more satisfying than the regular Hibiki Harmony.
Finish: Toffee, spices, oak and menthol.
Last Word: For mine this one is actually more malty and less grainy that the 12, 17 and 21 year old Hibiki's. While not hugely complex it has been well blended for good balance. Also seems to have a large component of aged whiskies in the mix. If like me you find the regular Hibiki Harmony a bit of an embarrassment for Suntory, this is definitely more that one step in the right direction. Not cheap for a NAS blend but I personally prefer this to the Hibiki 12YO. Excellent session whisky as I always find myself pouring more than one.
Rating: 85/100
*Note: This is one of those travel exclusive whiskies so only sold in duty free stores but more than just a fancy label on the regular product like many are.