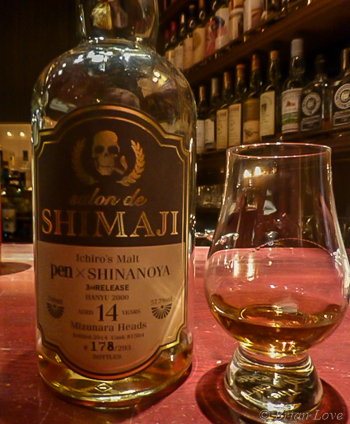 Nose: Some classic Hanyu notes of juicy stone fruits and aromatic woods. Red grapes, port pipe whisky, butter menthol's, werther's originals and white wine gums.
Palate: Sweet fruit sherbets, vanilla, werther's originals, white peaches, nectarines, cocoa. Sandalwood, ginger bread and butter menthol's.
Finish: White peaches, white nectarines, port pipe whisky, ginger bread, vanilla and butter menthol's.
Last Word: Can't really say what the Mizunara Heads adds to this one. Pretty much a classic style of Hanyu which I generally prefer over the cask finished versions.
Rating: 89/100