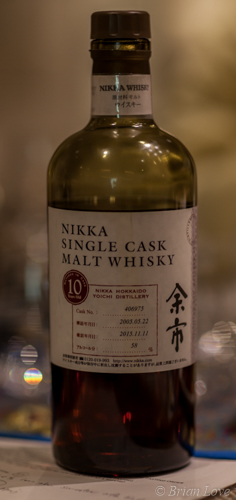 Nose: Dusty oak barrels, old wardrobes, licorice, vanilla, peppermint, apricots, old leather satchel, cracked pepper, quince jam. A delight to nose and I would happily do so all day. A little water adds hints of toffee and tobacco leaf.
Palate: Tangy, luscious stone fruits, old leather, big salt, candy coated nuts, nutmeg, menthol, quince jam. Water reduces the salt and ups the quota of tangy apricot and quince jams.
Finish: Leather, menthol, mint, quince jam, cocoa powder.
Last Word: Another fantastic 10YO Single Cask Yoichi. Really a never fail in my experience.
Rating: An easy 90/100