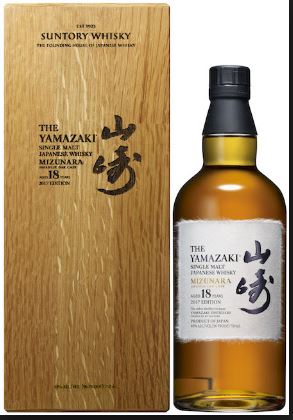 There has been plenty of posts from different websites over the last week or so about the Yamazaki Mizunara Cask 2017 18YO. The basics are 1500 bottles at 48%abv. 200 of the bottles were offered in a lottery by Suntory in Japan only. The winners received their notification 2 days ago though of course it was no freebie. If you won you still had to pay the Japanese price of Yen108,000 or about USD$1000. No doubt the lottery was well oversubscribed. I would suggest that most of the remaining 1300 bottles will be offered to bars. Official release date is the 3rd of October. I have only seen one online retailer advertising this so far and they are already asking US$3300 for a bottle!!!
Anyway moving on from a bottling that will be nothing more than a unicorn for most people to something a little more relevant. Nikka is releasing some Limited Edition No Age Statement bottling's. There will be Moscatel Wood Finished and Rum Wood Finished versions from both Miyagikyo and Yoichi bottled at 46%abv.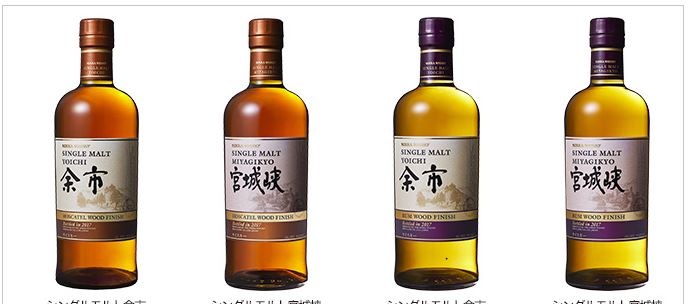 There will be 3500 bottles of each version. Something I find a little bit odd is that the Moscatel Wood Finished bottling's will be Japan only releases and the Rum Wood Finished bottling's will be Europe/US releases. No doubt the Japanese version will be available a little ways down the track on the secondary market either online retailers or auction.
According to the official website the RRP for the Japanese bottling's is Yen15,000 released on the 26th of September and 2 separate pricing regimes for the Europe/US bottling's. In Europe they will be offered as the set of 2 at a RRP of Euro395 and in the US as single bottles for US$190 with a release date sometime in November. Europe and Japan bottling's will be 700ml and the US version 750ml.