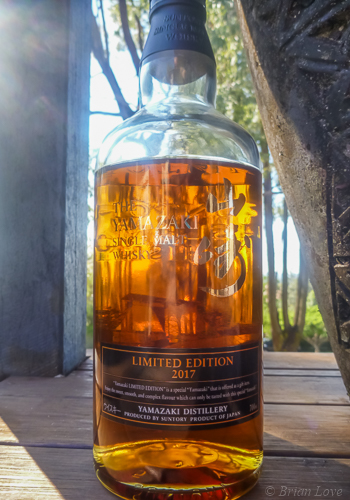 Nose: Turkish delights, creme brulee, red apples, red grapes, leather tobacco pouch, cinnamon, treacle, cloves, oak. Water brings out vanilla and intensifies the leather/tobacco notes.
Palate: Ginger snaps, cinnamon, cloves, vanilla, tobacco, hint of sherry, gentle oak. red grapes, nutmeg, Arnott's savory shapes, Turkish delights, marzipan, fig jam, bran. Water brings out some tangy orange, nutmeg, cashews and papaya.
Finish: Brandy snaps, spearmint, cashews, Turkish delights and bran.
Last Word: As per the 2016 the finish is a little short which again drops the score. If you have had previous versions you pretty much know what to expect. Very Japanese/Yamazaki is style. These sold for around Y10,000 in Japan which I think is very reasonable for the quality.
Rating: 88.5/100