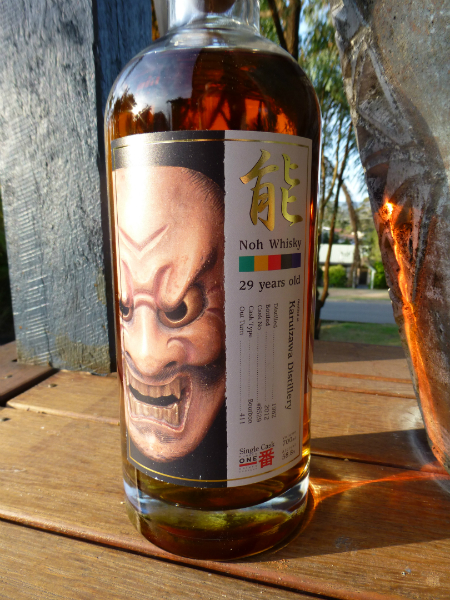 Nose: Not dissimilar to cask 8497 as can be imagined. Banana, grapefruit, orange, oak, pencil shavings, wood stain, shoe polish.
Palate: Fairly brutal and one dimensional without water. Burnt rubber, burnt banana, orange, caramel. With water you get a little sweet spice, treacle and bitter nuts.
Finish: Not much to it. A little sweet, a little dry, a little bitter and burnt rubber.
Last Word: Not too flash.
Rating: 73/100