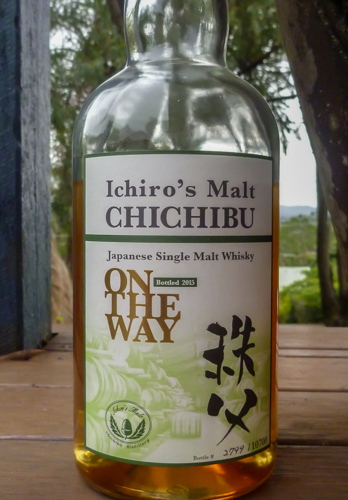 Nose: Mushrooms, dried pears, fresh cut timber, figs, apple sauce, malt. After some time(with water) white flowers.
Palate: Really does need a decent amount of water. Fermented pears, baked apples, uncooked mushrooms, nutmeg, barley, marzipan, menthol, a little smoke.
Finish: Pepper and nutmeg, malt, fermented pears, a mineral element. The fresh cut timber makes a return adding quite a bit dryness at the very end.
Last Word: Not really a favorite Chichibu and neither was the 2013 On the Way. This one is a slight improvement. Lacks any elements to make it stand out or make me want to pour another straight away. It's youngish and you can taste it which may sound obvious, but there have been other Chichibu I have tasted where you would be very hard pressed to guess the age.
Rating: 82/100